How do I change my account settings?
Follow these steps to update your account information.
Step 1: First things first, you'll need to log in to your account. This will bring you to your Account page where you can see everything tied to your account.
Step 2: Select the Account Information link to make changes.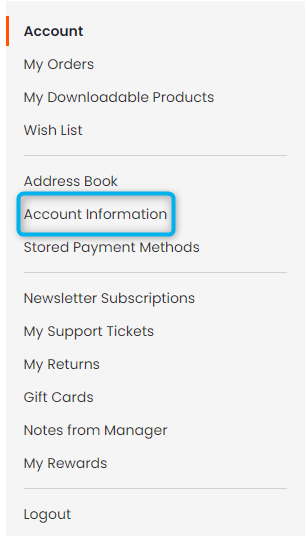 Here you can change your name, email, password, and allow remote shopping assistance. After making your changes, select the Save button.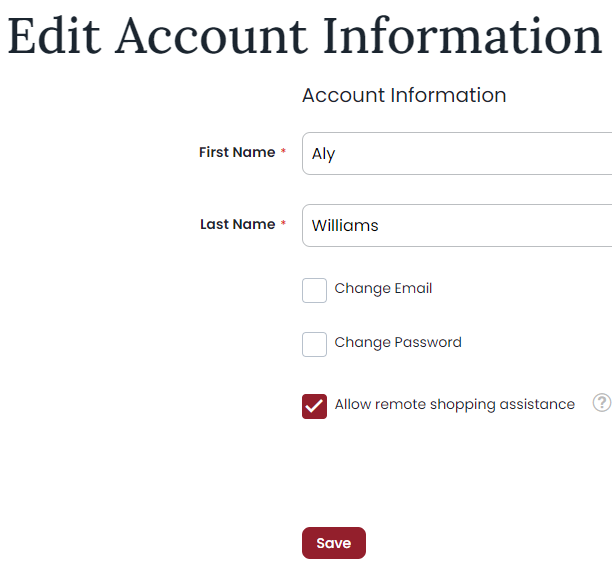 If you need assistance with account updates, please contact our Customer Service team at (800)391-5280.